Once you create a Rep user the next step is to associate the customer accounts to their name. The customers and any orders entered will display when the Rep user logs in. The customer list options are based on the customers accounts currently uploaded in the system.
Click here for Video - Associate Rep Users to Territories/Customers
Navigation: Advanced > Administration > User Settings > Assign Rep Territories / Customers
- Select a Rep: From the drop down menu
- Sort By: Either Country, Province/State or Customer Name
- Limit to Country: All Countries or a specific one
- Limit to Province/State: All Provinces/States or a specific one
- Click Load

- A list of your customers will display below and you just check off the ones you want associated to the Rep.
- Click Update Settings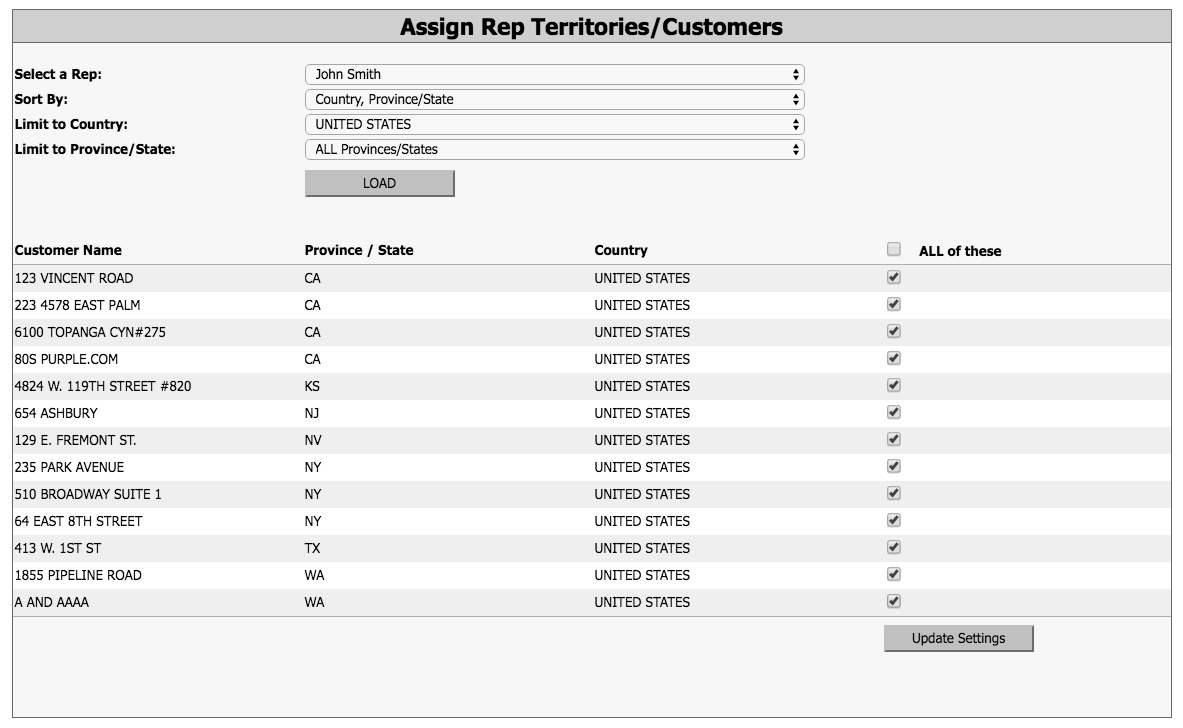 - A message will display that you have successfully assigned the customers to the rep user.

- Now when the Rep user logs in, they will see those customers listed under Orders > View My Customer List.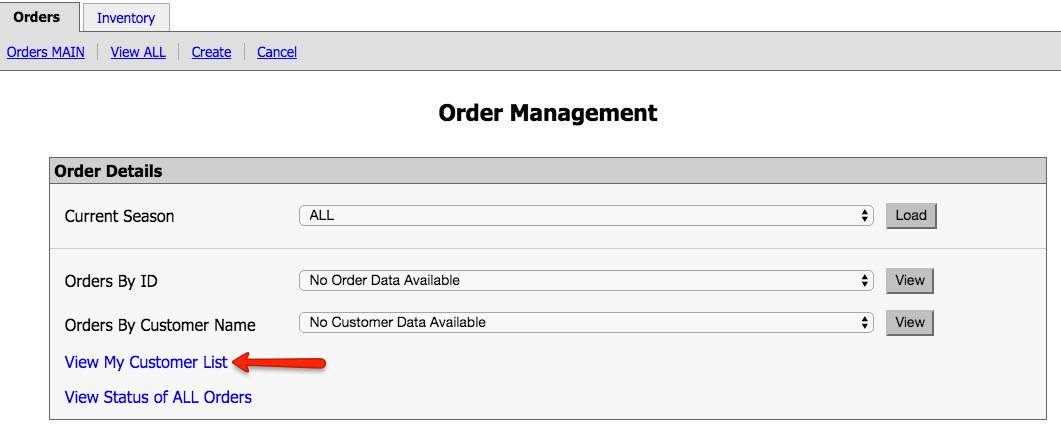 Note: If any orders that are created under that customer account will also be associated to the Rep user.