To create a commercial invoice within Blast Ramp, specific fields must be filled out to display on that document. Some fields must be filled out within the order and some must be filled out under Mass Edit within specific fields.
Navigation: Bring up the order > click Commercial Invoice.
A page will display like this if all information is filled out.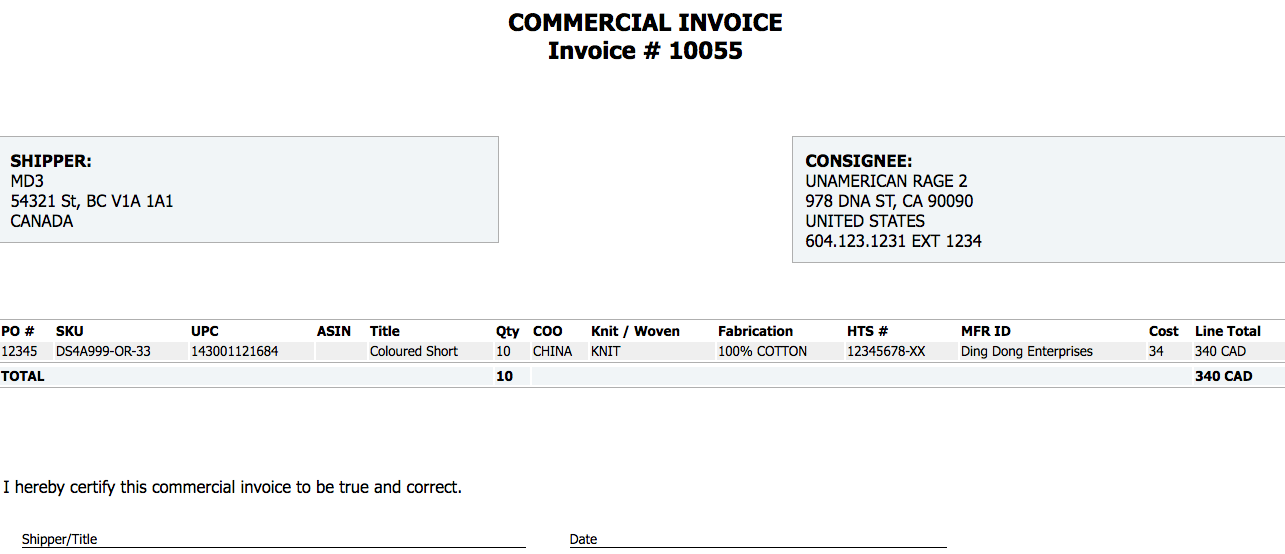 The PO# field will populate if the Store PO: is filled out under Order Details.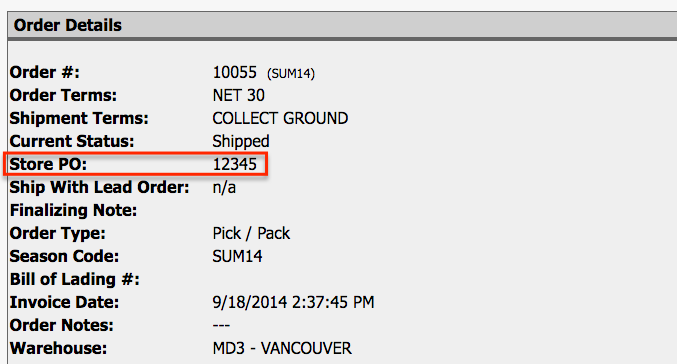 The following fields will automatically populate as they are under Order Content within the order:
- SKU = Style on the order
- Title = Style Description on the order
- Qty = Units on the order
- Cost = Cost on the order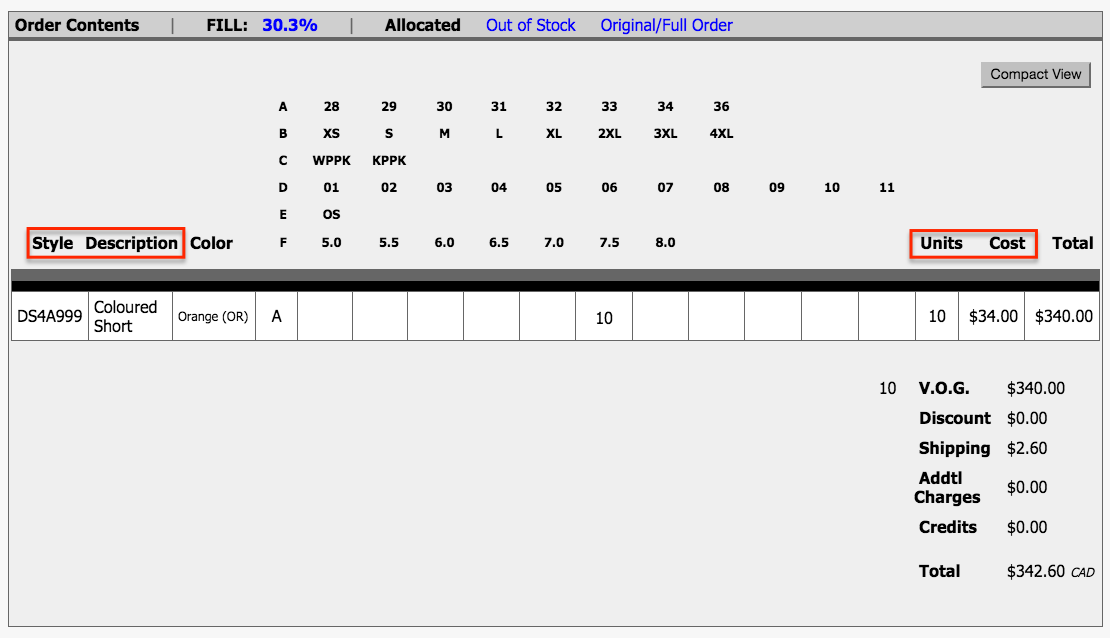 The other fields are populated based on the information entered under Inventory > Mass Edit > select the Season Linelist or Enter the SKU number > Select Field to Edit > GO.
- UPC = UPC Code 
- ASIN = Amazon ID ASIN
- COO = Country Of Origin
- Knit/Woven = Manufacture Method
- Fabrication = Fabric Composition (where you would enter fabric content)
- HTS # = Harmonized Tax Code
- MRF ID = Factory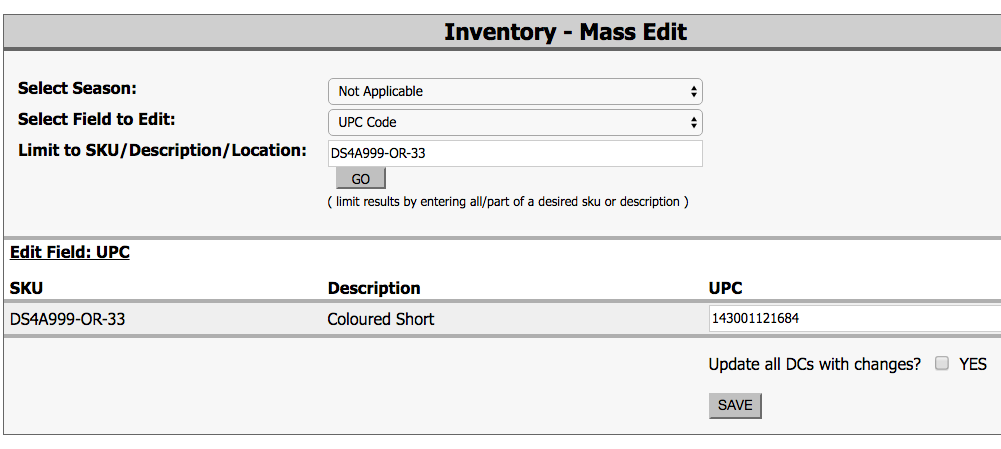 Tip: You can also add fabric content per SKU to display on orders and purchase orders by added it under SKU Comments field in Mass Edit.