Creating carton labels is an easy way to display the order information needed instead of having a warehouse person hand write it directly on the box. It can make all the difference to well managed warehouse and in order to meet specifications of their retailers.
Navigation: Contact help@blastramp.com to get access to Warehouse Login. Once a login is created, go to https://secure.blastramp.com/wh.htm
- Enter your Username and password.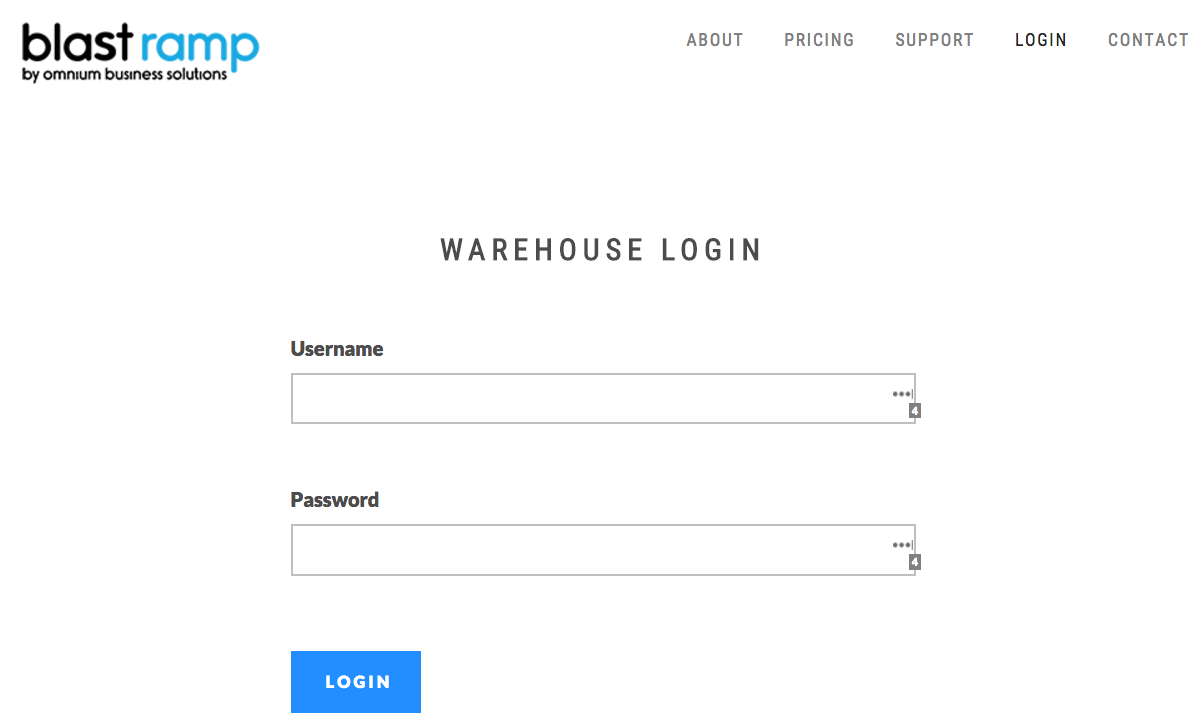 - Click Order Label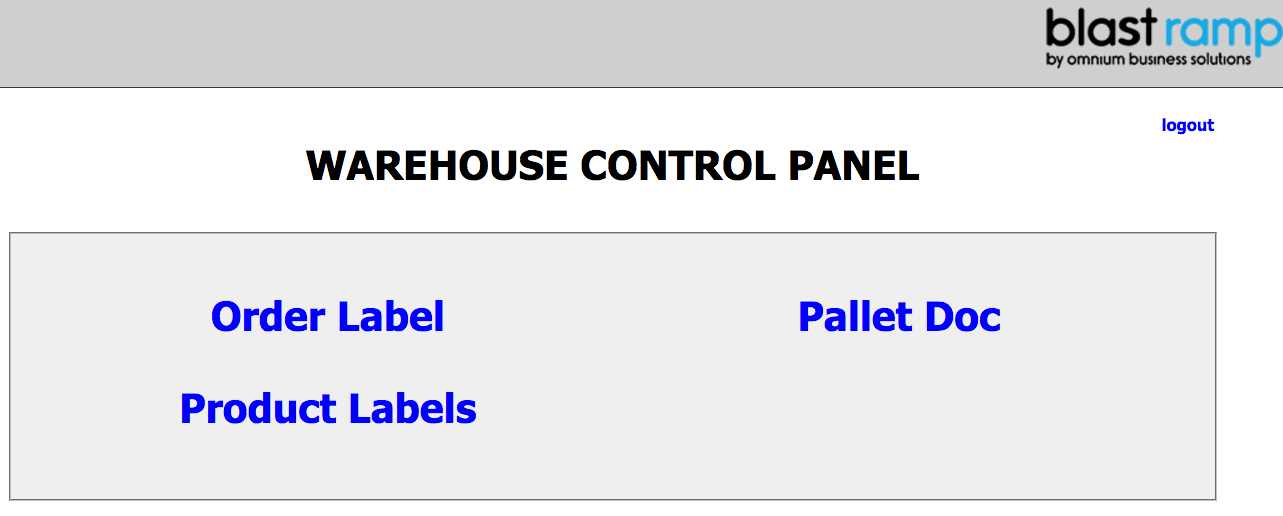 - Enter or Scan the barcode on the pick ticket > click GO.

- A label image will display, which you can print out on your label printing machine. Then you can write the number of cartons ie. 1 of 2.
Note: Image will dissapear after a few seconds, so you just need to re-scan the order if you need to see it again.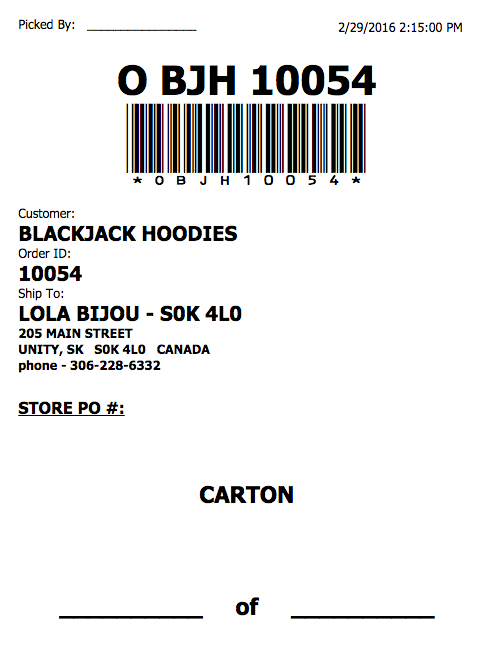 Now the carton will have a nice clear label displayed with the order information.